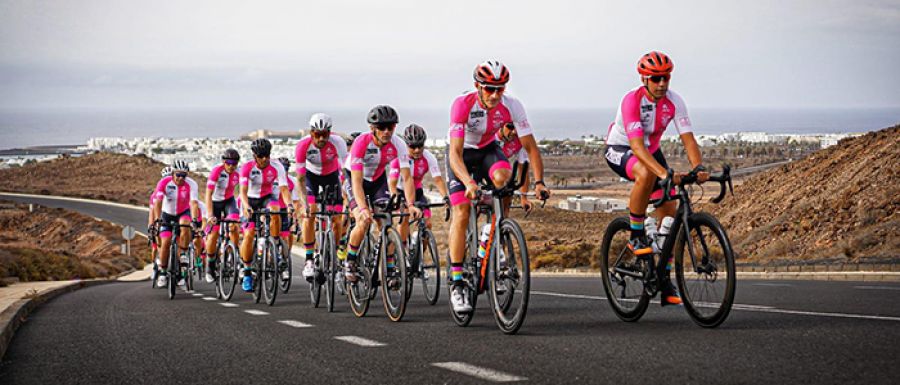 Safe cycling. 4 ideas for cycling on Lanzarote's roads without cars
When
cycling on the road
,
road safety rules
must be followed to avoid accidents or serious mishaps. These rules obviously apply to cyclists as well as to car drivers.
But it is not only traffic rules that can help you avoid accidents; there are certain recommendations dictated by common sense which, for obvious reasons, should be put into practice by cyclists: in an accident they are the ones who bear the brunt and are the most vulnerable.
Now, you may be wondering what the danger is if you ride on Lanzarote's roads where car traffic is low. We tell you that you should always be alert, as a car can appear at any moment and out of nowhere. And the speeds they can reach are much higher than those of cyclists.
On Lanzarote, although it is an island with a very good infrastructure for cyclists, there are deficiencies that can put cyclists themselves at risk. We are talking, for example, about the fact that the infrastructure on the roads is not exclusively for
road cycling
.
This means that on many of the roads there are no cycle lanes. Another problem is that you can find some roads where there is no pavement - although there are signs everywhere to warn car drivers about cyclists–.
If we add to this smooth, straight and fast roads, which invite you to push the pedal to the metal, we must warn you that there can be certain risks when cycling on Lanzarote only in compliance with
road safety regulations
.
Even though many routes have a low level of traffic, it is always a good idea to pay attention to your surroundings to avoid unpleasant surprises.
4 ideas for road cycling on Lanzarote
1. Ensure good visibility
This is more important than many people think. Cycling clothing has a reason to be: it is tight-fitting so as not to resist the wind and it is fluorescent in color so that anyone can see you from a distance.
Road safety
requires bikes to have front and rear lights. LED lights are particularly suitable because they are powerful enough.
Whether on busy roads or roads with few cars, wearing appropriate clothing and lights on your bike will ensure that you can be seen from all sides, especially when there are no cars and you dare to cycle in the middle of the road (although this is not recommended).
2. Don't go out alone
It's not that you can't, but when you're on the road and riding in a group, it's easier for drivers to notice a group of 6 than a single cyclist.
When there are groups of cyclists, cars are more cautious about overtaking them, and also slow down. This, of course, is compulsory on some roads as there are speed limits, but sometimes the limits are not respected, which can cause an accident.
3. Analyze the loneliest routes
It is true that Lanzarote has long roads, but many of them are also very busy with private cars. In other words, the infrastructure is shared and this is one of the main disadvantages. Remember that Lanzarote is a tourist island.
Despite this, there are also numerous routes where cars hardly ever drive. You can plan routes along these roads, which will undoubtedly be safer.
You can also choose to go out at times when the traffic has decreased a little.
4. Respect road safety rules
Yes, it's obvious, but we can't fail to mention it. You should respect traffic signs and
road safety
rules as much as a car driver.
Don't ride in columns of more than two cyclists and ride as close to the shoulder as possible. If you see a car, make sure the driver has also seen you.
Also, be careful on some of the roads where there may be potholes or other major obstacles that are difficult to see from your bike.
If you take these tips into account,
road cycling
can be completely safe and you will avoid unnecessary accidents, which can ruin the best holiday in the world.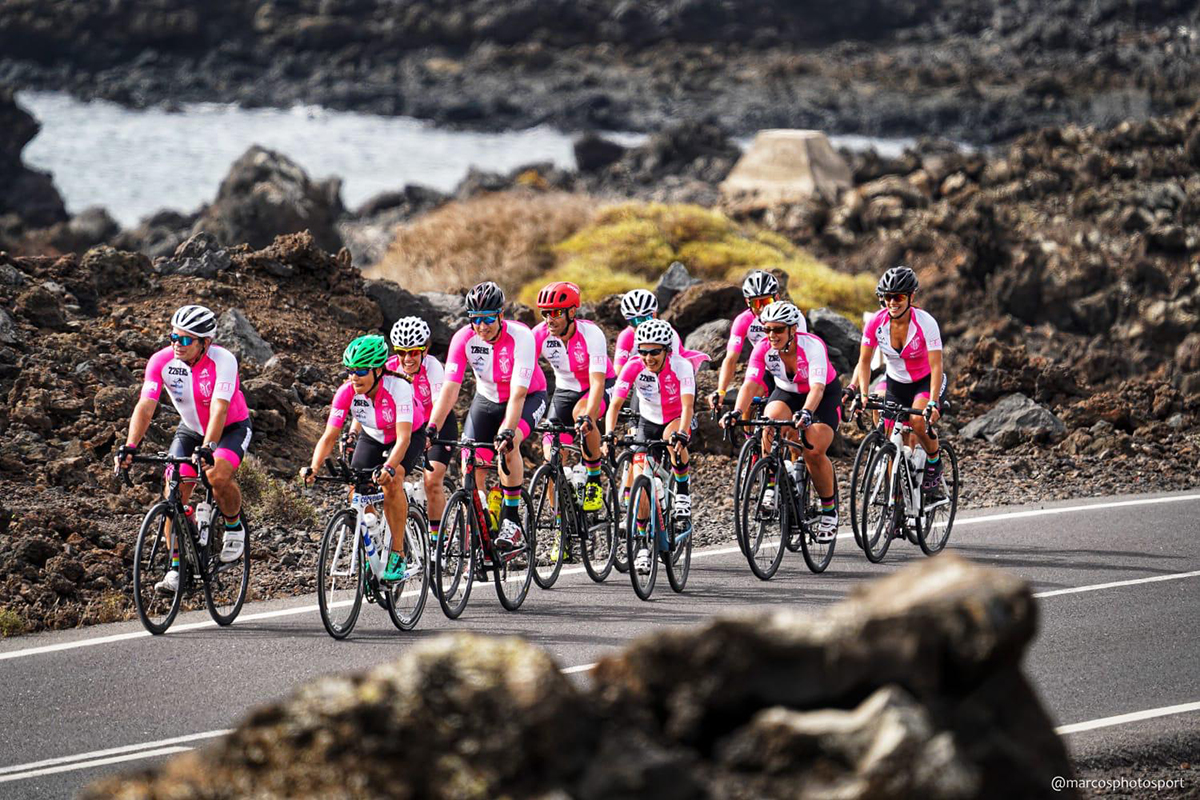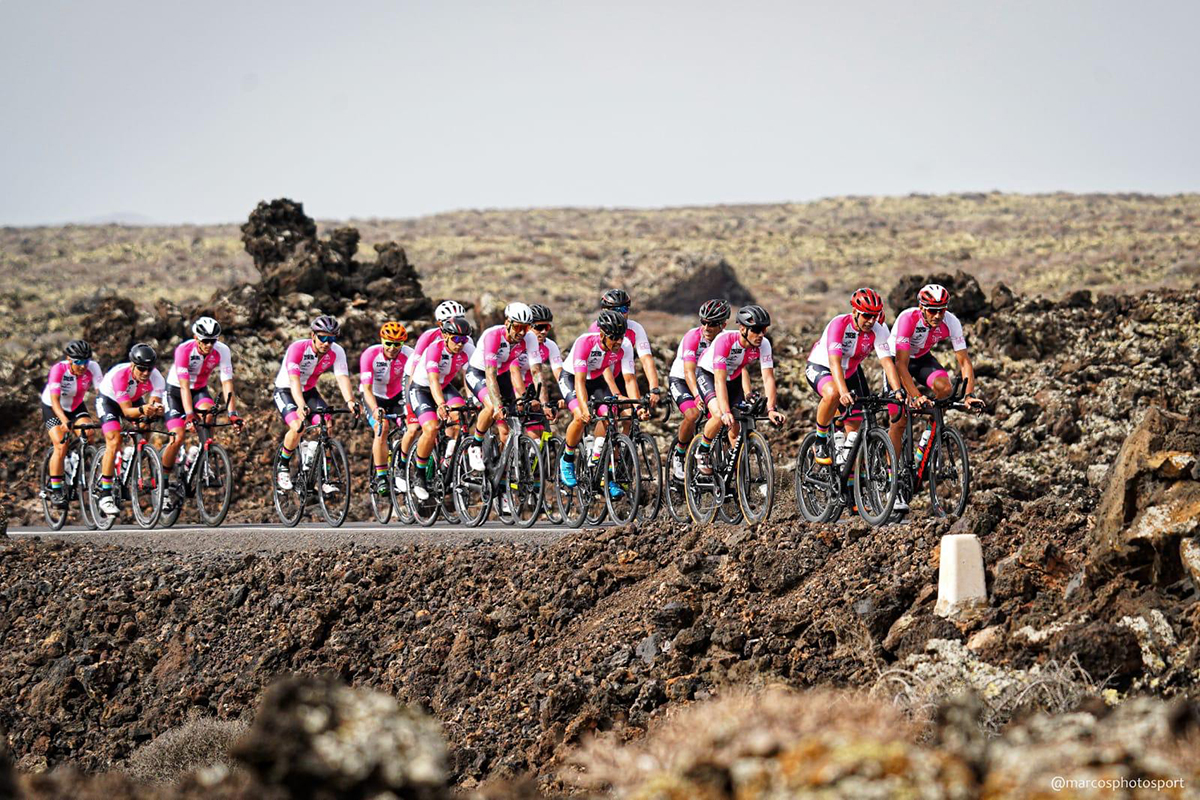 Images by Marcos Cabrera (
marcosphotosport
)
Are you coming to train on Lanzarote with us?
If you are thinking of coming to
Lanzarote
to spend a few days or to prepare your next sporting events, do not hesitate to contact us, we will organize the most amazing cycling trips so you can train and discover the island of Lanzarote in an original and different way.
Do not hesitate to plan your getaway on Lanzarote on one of our rental bikes safely, keep in mind that we will adjust it to your needs.
We have the possibility of taking our road bikes wherever you indicate us
, so you don't waste time looking for a place to
rent a bike
and you can save it for your
cycling trips around Lanzarote
.
Contact us
, and we will put at your disposal the best team and the perfect material so that you can enjoy your stay on the island.
21 years of experience in the world of cycling are our guarantee.