4/02/2021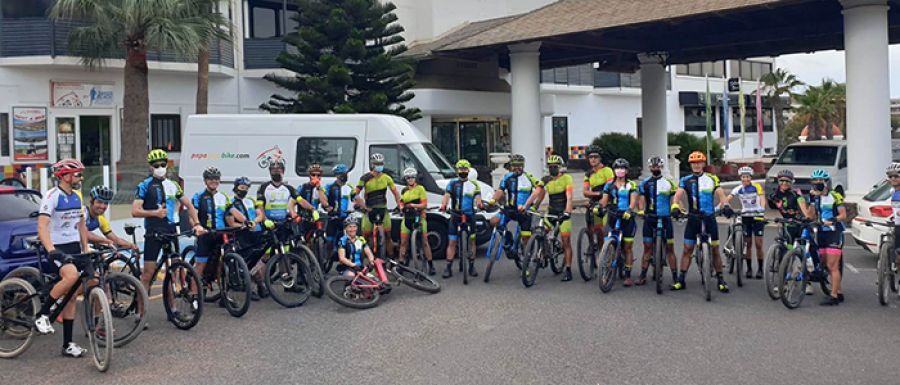 It is possible to explore
Lanzarote by bike
, as the island has several routes that connect it from one end to the other. You don't need to bring your own bike, as our
bike rental
shop allows you to choose the most suitable one for your routes.
Of course, you won't be able to appreciate all the wonders that "The Rock" has to offer in just one day, that's why we help you with some routes that you can do on different days.
Whether you want to continue your
cycling training
or get to know Lanzarote,
the island offers many routes for mountain biking and road cycling
.
The best routes for your cycling training
Lanzarote Cycle Tour
As we already said,
Lanzarote by bike is a real adventure
. This route around Lanzarote can be done in 3 to 7 days, depending on the group and the physical condition of everyone.
The distance is 247 kilometers, with a difference in altitude of 3500m. The days are equivalent to the number of stages in which this route can be done. You will cross the island, go through volcanic regions and, in short, you will get to know Lanzarote in a unique way.
These routes are mostly goat tracks and trails along the coast and up to 650 m in the mountains.
Route La Graciosa
This is a route with a very low difficulty. The island of La Graciosa lies in the north of Lanzarote; this route is 100% overland and covers a distance of 19.5 kilometers. It is perfect for beginners.
Arrecife Route
This route starts in El Cable, has a distance of 17.7 kilometers and is also easy, with 20% of the route on tarmac roads and 80% on gravel. It is ideal for gentle
cycling training
.
Haría Route
This route focuses on the north of the island. It crosses places such as Máguez, Guinate, Volcán de la Corona, Tabayesco, the Mala dam and Rincón de la Paja, in a total of 21 kilometers where only 5% is on roads.
It is considered a very difficult route, perfect for the most demanding workouts.
San Bartolomé Route
This is another difficult route. It starts in Playa Honda and goes through Güime, Casa Mayor Guerra, El Islote and Montaña Blanca, for a total distance of 29 kilometers, also with 5% on roads and 95% on tracks.
Teguise Route
Thanks to the
bike rental
you don't have to bring your own bike to train on these mountain routes, of high difficulty. It has a distance of 37 kilometers (it is one of the longest), and also with 95% on land routes.
Tías Route
It is 25 kilometers in total, starts and ends in Puerto del Carmen, with a medium-high difficulty.
It goes through places such as La Geria, Montaña Blanca or Mácher, and is one of the main tourist centers on the island. Ninety per cent of the route is dirt road.
Tinajo Route
This is a route of low difficulty, despite the fact that 75% of the route is over land. In Tinajo there is usually a large concentration of cycling enthusiasts; from there you leave and ride through El Cuchillo, Los Dolores, the Tinguatón Volcano, the Camino de las Malvas and you can reach Timanfaya, whose route is done by road.
The route is 29 kilometers long.
Yaiza Route
This is another route of high difficulty. Ninety-five per cent of the route is over land for a total of 30 kilometers.
It can be done all year round, except on days when there are strong winds.
Another trip around Lanzarote
As you can see, you can cycle around Lanzarote in different stages. We suggest these sections, but you can also design your own routes using the maps as a guide. Make a note of these routes:
From Arrecife to Arrieta, an easy mountain route, with 10% asphalt road and 90% dirt, with a distance of 29.5 kilometers.
Then, from Arrieta to Ye, also a mountain route and very difficult (75% asphalt and 25% dirt); from Ye to Caleta de Famara, a mixed mountain route (difficult) and a distance of 41.5 kilometers.
You can then go from Caleta de Famara to Yaiza in 39 kilometers and high difficulty; from Yaiza to Playa Quemada, also difficult, 46 kilometers, and finish in Arrecife, covering 25.6 kilometers in an easy route.
Visit our bike rental shop and choose the one that best suits you and your needs in Lanzarote.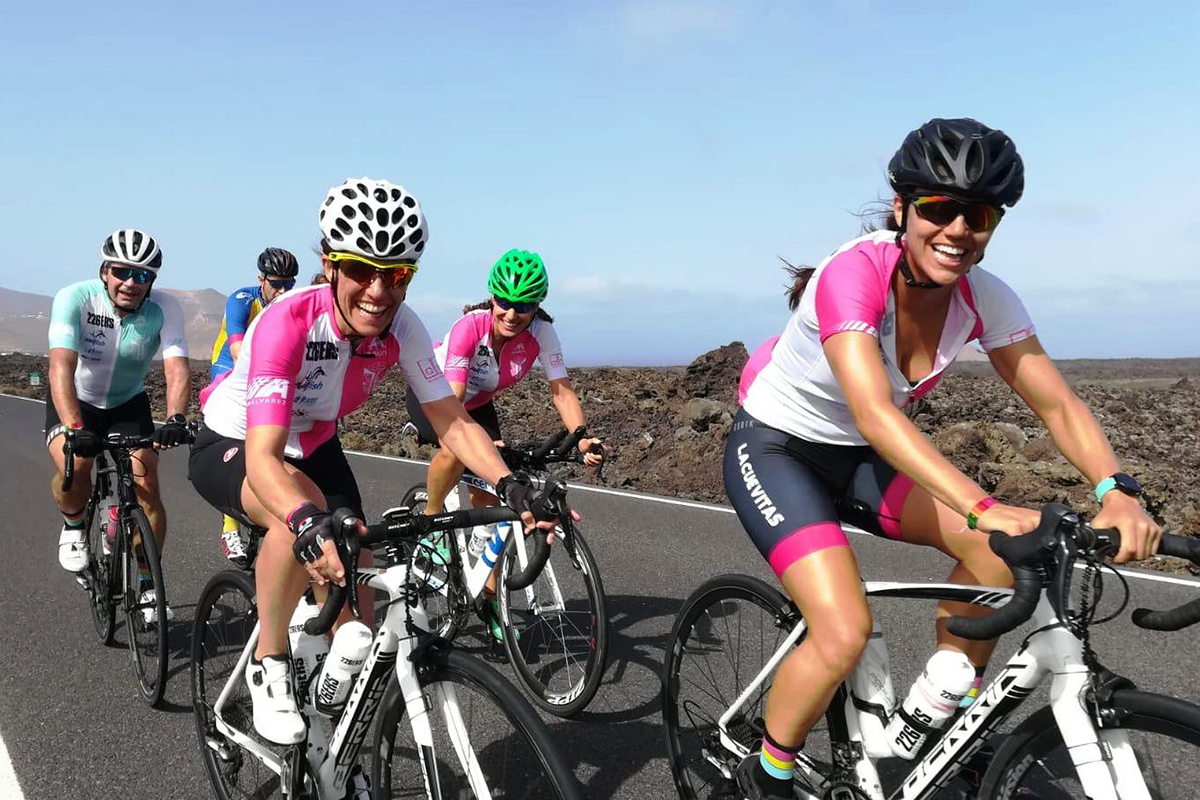 Are you coming to cycle around Lanzarote with us?
Remember that, if you come to
Lanzarote for holidays
, we can organize the most amazing excursions you can experience among volcanoes, discover the island of Lanzarote in a very original way, training at the same time.
Don't hesitate to plan your getaway in Lanzarote on one of our rental bikes
.
Contact us
, and we will provide you with the best team and the best equipment so that you can enjoy your stay on the islanda.
21 years of experience in the world of cycling are our guarantee.