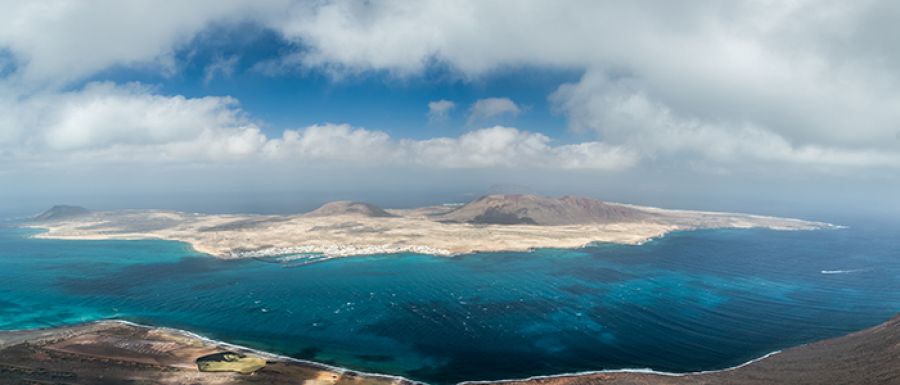 Cycling around La Graciosa. A paradise for gravel bikers
Tucked away between the Canary Islands, opposite Lanzarote, lies a serene paradise of reddish sands and turquoise waters.
La Graciosa is a very attractive little island for those who are looking for a corner of peaceful beaches, far from traffic, without hustle and bustle, but with the minimum acceptable conditions for a stay of two or three days
. With barely 700 inhabitants, La Graciosa has two small picturesque villages: Caleta del Sebo and Pedro Barba.
La Graciosa is an island with dirt roads and streets and very few vehicles. For this reason,
cycling in La Graciosa is an indispensable alternative for exploring the beaches and the entire island's geography
. For your
cycling holidays
, the island of
La Graciosa offers ideal conditions for gravel lovers
.
On the island you will find several bike rental companies, so that you don't have the inconvenience of having to bring your bike with you. In Caleta del Sebo, the most important populated centre, you can enjoy a
cycling holiday
with accommodation, restaurants, bars, pharmacy, discotheque, diving centre and supermarket.
If you want to c
ycle in La Graciosa
, you should go to the port of Órzola on Lanzarote. From there, you will sail by ferry across approximately one kilometer of sea to Cabo del Sebo, La Graciosa. In half an hour you will reach your destination without any problems. These ferries have various departure times throughout the day, from 8am to 5pm.
Considering that the whole island is 29 square kilometers, its longest routes are only 6 km long. It is common to find routes of 3 and 4 km to reach the various beaches, where you can enjoy the spectacular scenery and warm turquoise waters.
What is gravel cycling?
It is a form of adventure cycling on dirt, gravel and sand roads.
This is precisely the type of roads and paths in La Graciosa.
The bike will make it easier for you to visit its beautiful beaches
, cycle through the streets of Caleta del Sebo and ride all over its sunny geography.
For
cycling in La Graciosa
, you will need a bicycle specially designed for unpaved roads. Your
cycling holiday
requires a gravel bike, as any other bike won't do the job comfortably. A road bike is useless because it is designed with wheels for paved roads and higher speeds. On the other hand, a cycle cross bike is strong, but it is designed for short distances.
Gravel bike
From the year 2000 onwards, there was a growing need for a bicycle that could be useful on paved roads as well as dirt tracks. Bicycle manufacturers began to shape the new gravel bikes. On many occasions, you may be riding on paved roads and then riding on dirt tracks before you reach your final destination. That's the case in many towns in the US and Europe, but not so much attention had been paid to it until then.
Thus comes this form of cycling, which is not a sport in its own right like road cycling or cycle cross.
Gravel cycling is for everyday use and for touring​.
The gravel bike has a design that combines the endurance of a bicycle for cycle cross and handling of a road bike. The gravel bike is very versatile and comes with holders for carrying your backpack, water, multi-tool, etc. A gravel bike is similar in size to a road bike.
The wheels of these bikes come with tires of various widths. The most recommended for the roads of La Graciosa is 40 mm and a diameter of 700 mm. This size will allow you to have a greater displacement with more grip and stability on the roads.
The handlebars are of the Drop Bar type. Just like the road bikes, this handlebar offers you several hand support positions, reducing hand fatigue. This handlebar is the most suitable for controlling the bike both uphill and downhill. However, the handlebars of gravel bikes are more open than those of road bikes.
These bikes come with mudguards. This is very necessary when riding on wet dirt roads. The tires of the wheels are wider, so they grip and shed more mud in all directions.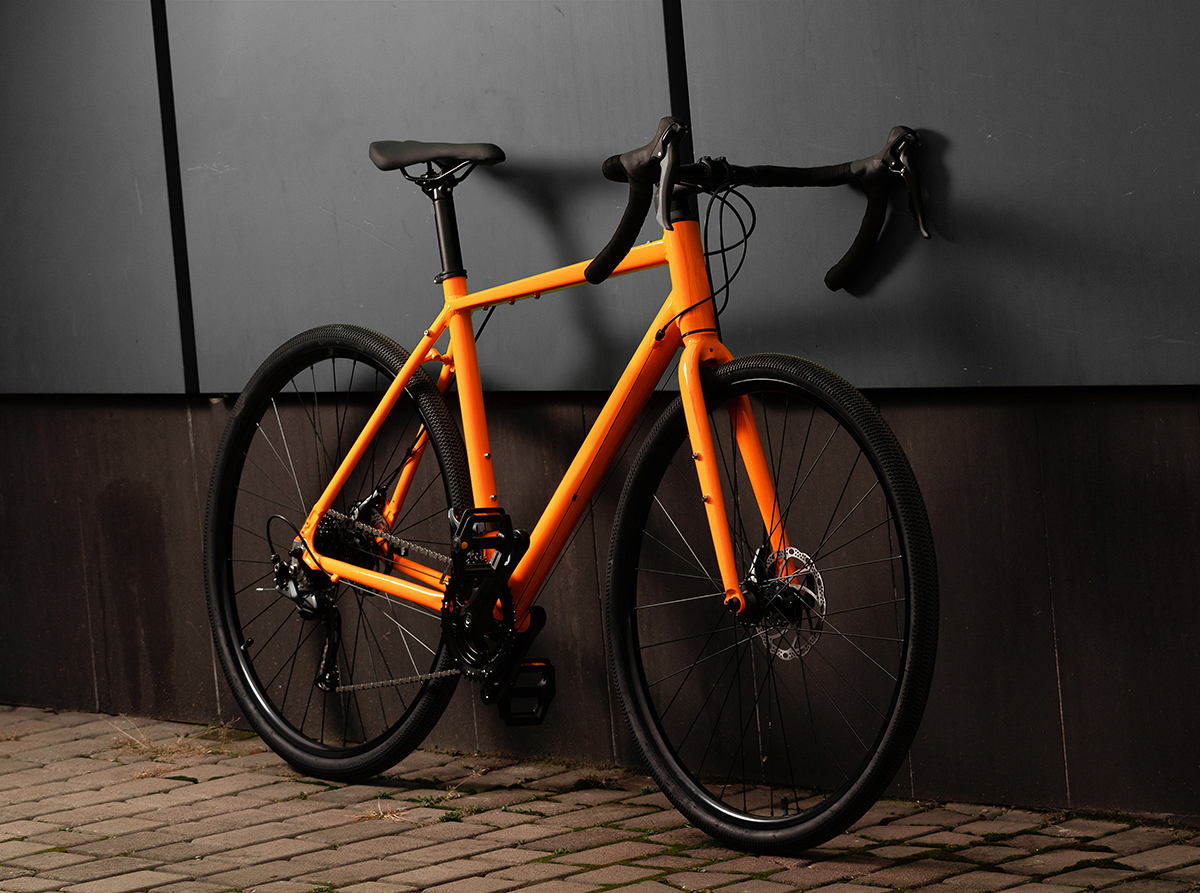 Are you coming to cycle around Lanzarote with us?
Remember that, if you come to
Lanzarote for holidays
, we can organize the most amazing and safe excursions that you can experience between volcanoes and along the roads of the island, discover the island of Lanzarote in a very original way.
Don't hesitate to plan your getaway in Lanzarote on one of our rental bikes
, we will adjust it to your needs.
All the rental material we use is disinfected after each use, in our shops you can find the necessary material to go out and pedal along the different routes that Lanzarote offers. We offer a wide variety of bikes, from family bikes to high-end mountain and road bikes.
Remember,
we take our road bikes wherever you indicate us
, so that you don't waste time looking for a place to
rent a bike
and you can save it for your
cycling trips around Lanzarote
.
Contact us
, and we will put at your disposal the best team and the ideal material so that you can enjoy your stay on the island.
21 years of experience in the world of cycling are our guarantee.