20/05/2021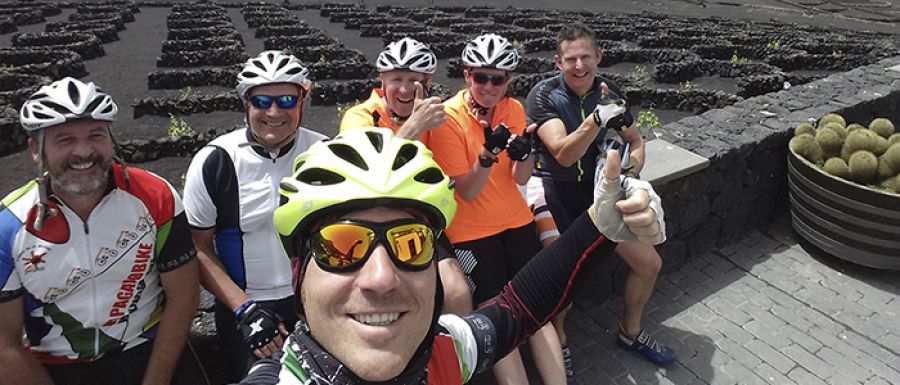 If you go on holiday to Lanzarote, you will enjoy a paradise for cycling tourism, as it has all the ideal conditions required for these activities.
Lanzarote has a mild climate of 21° C all year round, with little rainfall and plenty of sunshine. It has a large network of roads in good condition, with little car traffic.
Cycling in Lanzarote will distract you with its spectacular scenery.
Apart from cycling tourism, many professional cyclists come to Lanzarote to train and keep in good shape. This is due to the high quality of the cycling conditions on the island. In Lanzarote there are very good alternatives for accommodation, restaurants, supermarkets, hospital, pharmacy, airport, security, etc.
When you arrive in Lanzarote, you will find a large number of shops specializing in cycling equipment and bike hire. Here you can buy everything you need for cycling tourism on the island.
In Lanzarote you will find several routes for road bicycles on paved roads. And if you like to explore off-road or gravel roads, Lanzarote offers routes for mountain bikes.
Routes for road bikes
On your
holidays in Lanzarote
, you can do several routes on asphalt roads, throughout the length and width of the island. Lanzarote is home to the famous Iron Man race of 180 km, with an elevation gain of more than 2000 meters. This great road cycling event starts and finishes in Puerto del Carmen.
Here are some interesting routes you can do:
La Corona volcano route
This route starts cycling from the coastal municipality of Arrieta, in the north of Lanzarote. You pass the beach of Caleta Famara. Then you ride along the foot of the volcano La Corona and enjoy the lunar landscape. On the last part of the coastal route, you reach the port of Órzola. Finally, you will head inland to Malpaís de La Corona. This route is approximately 103 kilometers long.
Route of the vineyards and the Timanfaya National Park
On your holidays in Lanzarote, you can't miss this route that starts in the town of La Geria. Here you will be delighted by its lunar landscape of black volcanic soil, where grapes are grown and wine of the Malvasía denomination is produced. You continue cycling until you reach the villages of Uga and Yaiza. Then you pass the spectacular landscape of lava and craters of the Timanfaya National Park. Finally, you will pass the facilities of La Santa and finish on the beach of Caleta de Famara.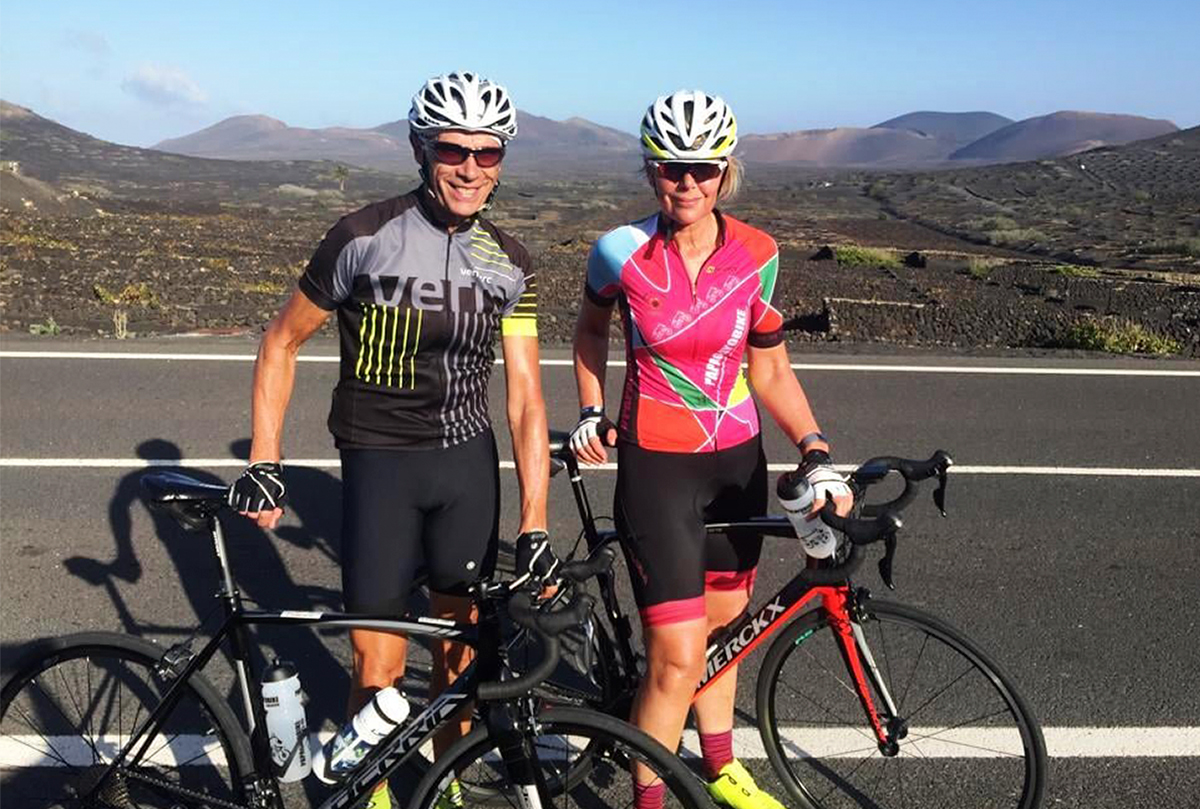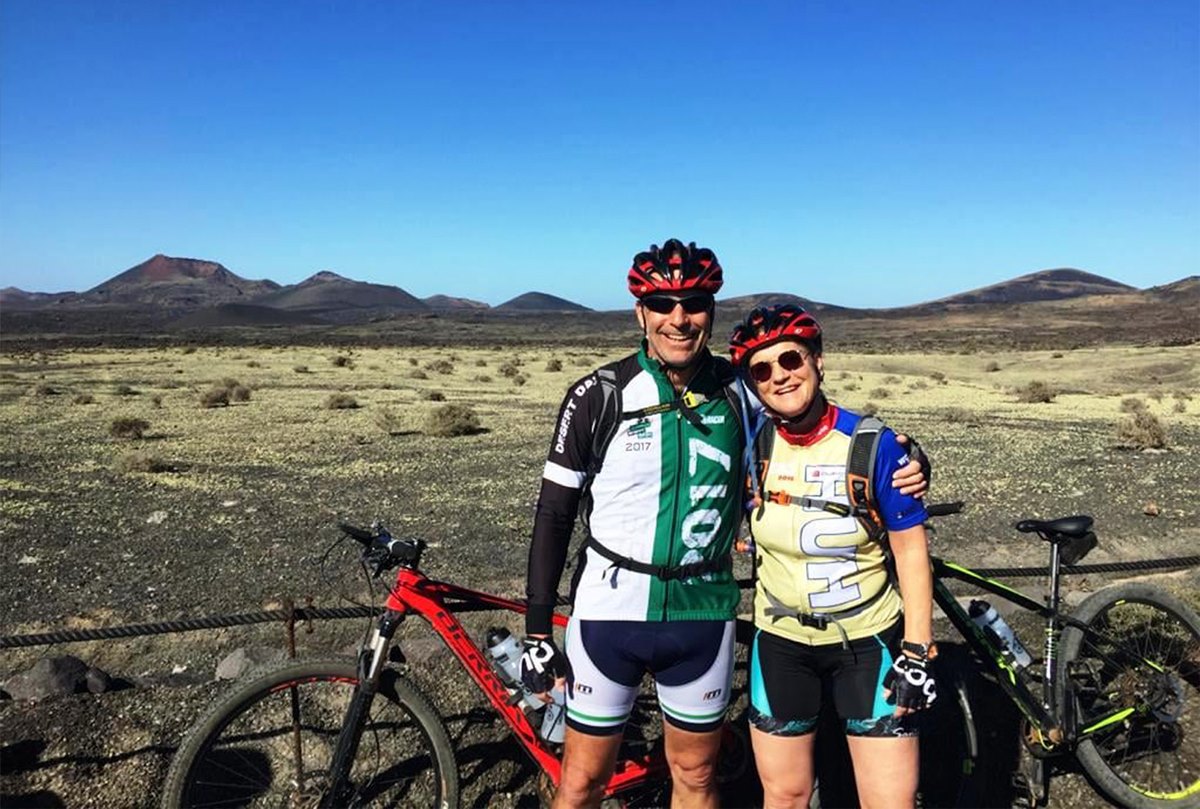 Mountain bike tours
On Lanzarote you will also find excellent mountain bike routes. Here we will show you the most important ones:
East coast route
This route starts in Costa Teguise and goes through Los Ancones. It continues to Los Cocoteros, Charco del Palo, Mala, Arrieta and Punta Mujeres. Then you go up to Máguez and arrive at Guinate. Continue on to El Gallo and then return to Guinate. You can continue through Tabayesco and Guatiza. You continue until you reach Los Arcos and return to Costa Teguise.
This is a circuit of 69 km, of which only 13 km are on asphalt.
Valley of the Thousand Palm Trees Route
The route starts in the village of Haría and goes to the Ermita de las Nieves. Then you head towards El Mojón and head towards Costa Teguise.
This is a relatively short route of 25 km, with only 6.5 km of asphalt.
Route to the volcanic hinterland
The route starts at the Monumento al Campesino and continues in the direction of Florida. It goes through a volcano area and reaches Tinguatón. From there, you go towards the area of Tenasar and enter Tinajo. Then you head towards Mancha Blanca, passing La Vegueta. You continue to Mozaga and finish again at the Monumento al Campesino.
This route has a total distance of 39 km, with only 19 km of asphalt
Route through the Malvasía area
The route starts in Puerto del Carmen and goes all the way to the Barranco del Quíquire. You can continue until you reach Macher, Yaiza and Uga, successively. Then you reach the grape cultivations in La Geria. You cycle past La Asomada, Tegoyo and Conil. Then you continue through Candelaria and Güime, before finishing again in Puerto del Carmen.
This route is 37 km long, with only 8 km of asphalt.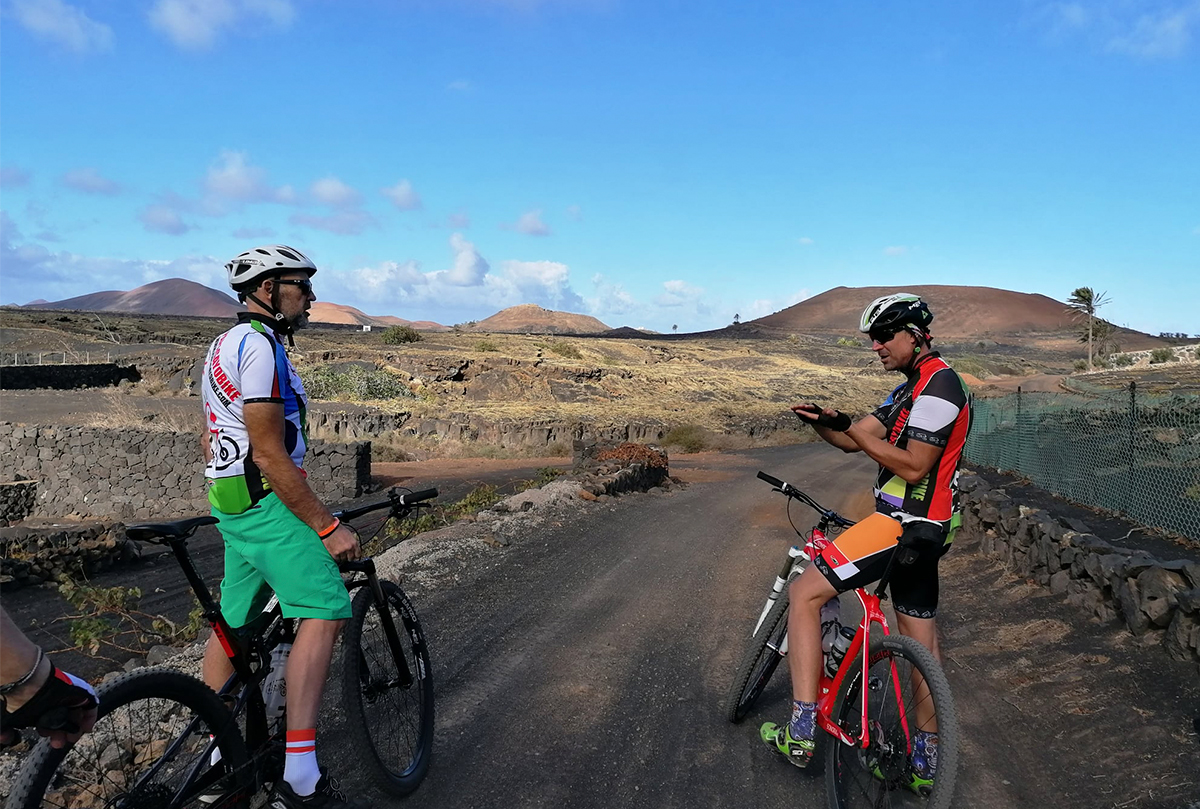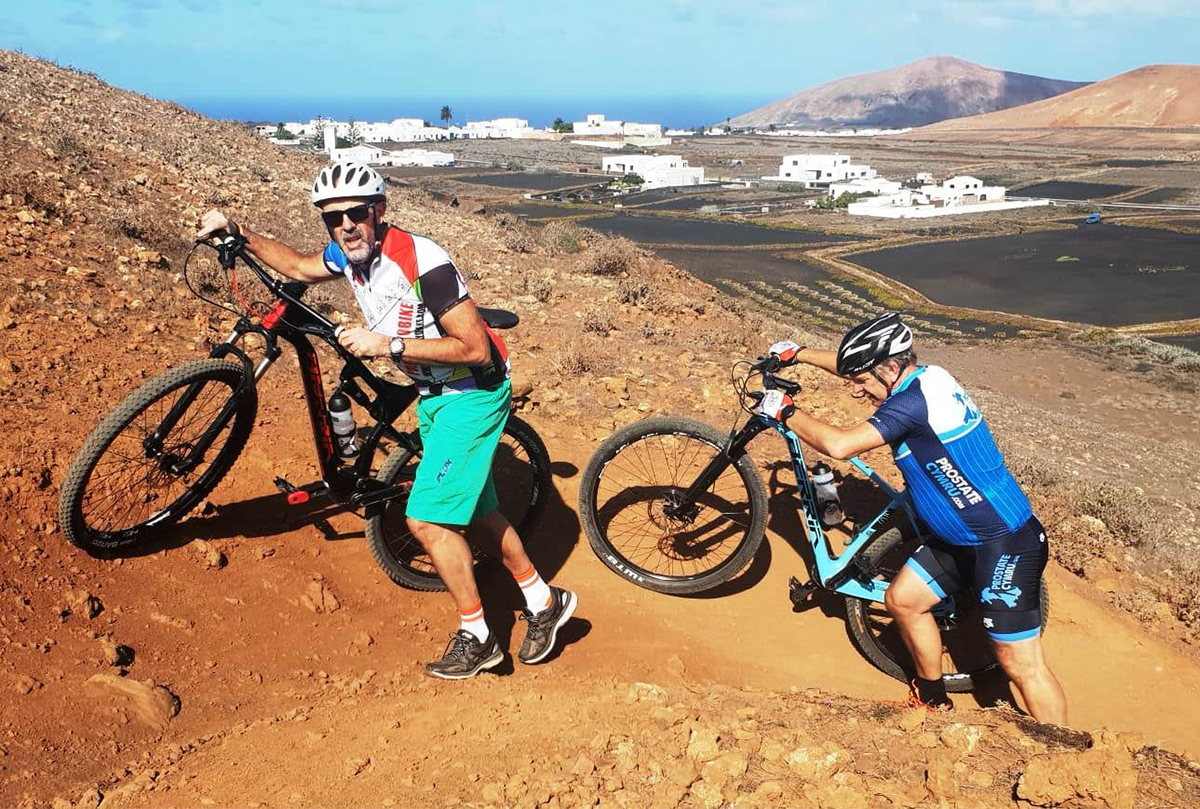 Are you coming to cycle around Lanzarote with us?
Remember that, if you come to
Lanzarote on holiday
, we can organize the most amazing and safe excursions you can experience between volcanoes and along the roads of the island, discover the island of Lanzarote in a very original way.
We offer you a wide variety of bicycles, from family bikes to high-end mountain and road bikes.
All the
rental material we use is disinfected after each use
, in our shops you can find the necessary material to go out and pedal along the different routes that Lanzarote offers.
Remember,
we take our road bikes wherever you indicate us
, so that you don't waste time looking for a place to
rent a bike
and you can save it for your
cycling trips around Lanzarote
.
Do not hesitate to plan your trip around Lanzarote on one of our rental bikes, we will adjust it to your needs.
Contact us
, and we will provide you with the best team and the best equipment so that you can enjoy your stay on the island.
21 years of experience in the world of cycling are our guarantee.