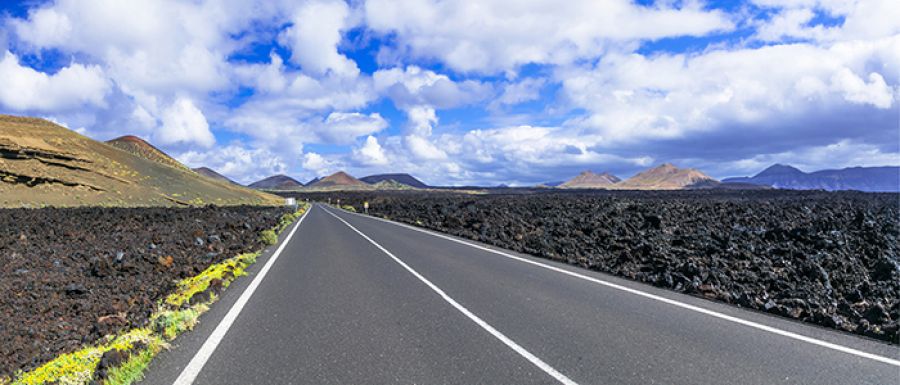 3 short routes to enjoy cycling in Lanzarote
Cycling in Lanzarote is one of the best experiences on wheels that you will experience if you are visiting the island.
It is a perfect place for cycling and has different routes with different levels of difficulty. They range from "easy" to "very difficult". It encompasses both mountain and road routes, making it an
attractive place to cycle all over the island
.
When on
holiday in Lanzarote
, you can get to know the cycling routes. They are very varied, there is something for all tastes and for all levels of demand. Although there are many routes, in this publication we will describe three routes according to their difficulty and one ambitious route that covers the whole island in sections.
Short routes
To enjoy cycling in Lanzarote you don't have to be a professional cyclist, as there are short routes for all levels.
The island has nine routes, one for each municipality, as well as one that goes around the whole island and another that goes through La Graciosa. The island is ideal for exploring on two wheels.
The first route is
La Ruta Arrecife
. It consists of a cycling circuit whose defined level is "easy". It is 17.7 km long. It is a mixed route with 80% of the route on dirt and the remaining 20% on road. It takes place in Arrecife and starts in El Cable.
The second route we propose is a little more ambitious and is one of the most complicated. It is called La Ruta de Haría and runs through the north of the island. Haría includes places such as Guinate, Máguez, El volcán de la corona, the Mala dam, Tabayesco or Rincón de la Paja.
The Haría Route
is 21 km long. Only 5% of the entire route is on road. This makes it one of the most demanding routes for those cyclists looking for adventure as a challenge.
The Ruta de Tías
is our third suggestion. It covers a distance of 25 km. It starts and ends in Puerto del Carmen, which is one of the most important tourist areas of Lanzarote. It also passes through villages such as La Geria, Montaña Blanca and Mácher. With a difficulty between medium and high it has a 90% overland route.
Long route
A
holiday in Lanzarote
for a cyclist who wants to get to know a lot more and enjoy
breathtaking landscapes
, can be complemented by a long route, even if you rent a bike. This is a route that goes in sections and allows you to stop or continue if your level allows you to do so.
The Ruta vuelta a la Isla has six sections.
The first section is Arrecife-Arrieta; it is a mixed section, with 10% asphalt and 90% dirt road, distributed in 29.5 km. Its difficulty is considered "easy". Followed by the section Arrieta-Ye. It has a mixed earth-asphalt distribution of 25-75 %, respectively. At 27.5 km, this is a very difficult route.
The next section is Ye-Caleta de Famara. This is mountain biking, mixed, with only 15 % asphalt and is quite long, 41.5 km, being classified as "difficult". The next section, Caleta de Famara-Yaiza, is 25 % asphalt and 75 % dirt, 39.4 km long, so it is also a difficult section.
The Yaiza-Playa Quemada section is a mixed circuit, 85 % dirt and 15 % asphalt. It is 46 km long and its level of difficulty is high. Finally, the Playa Quemada-Arrecife section is an easy section, 25.6 km long, with 15 % dirt and 85 % asphalt.
Enjoying Lanzarote
Taking a holiday on Lanzarote can be fun if you venture out cycling.
The island has a strong cycling culture. The Cabildo has set up municipal routes and cyclists can count on signposting, assistance and other road safety features to encourage the enjoyment of Lanzarote on wheels.
Cycling on the island of Lanzarote
is highly valued because the island has a relief without extreme latitudes, where cycling becomes a pleasurable enjoyment at any time of the year. Moreover, this is the reason why cycling is the ideal means of transport to get to know the whole island and its most interesting corners.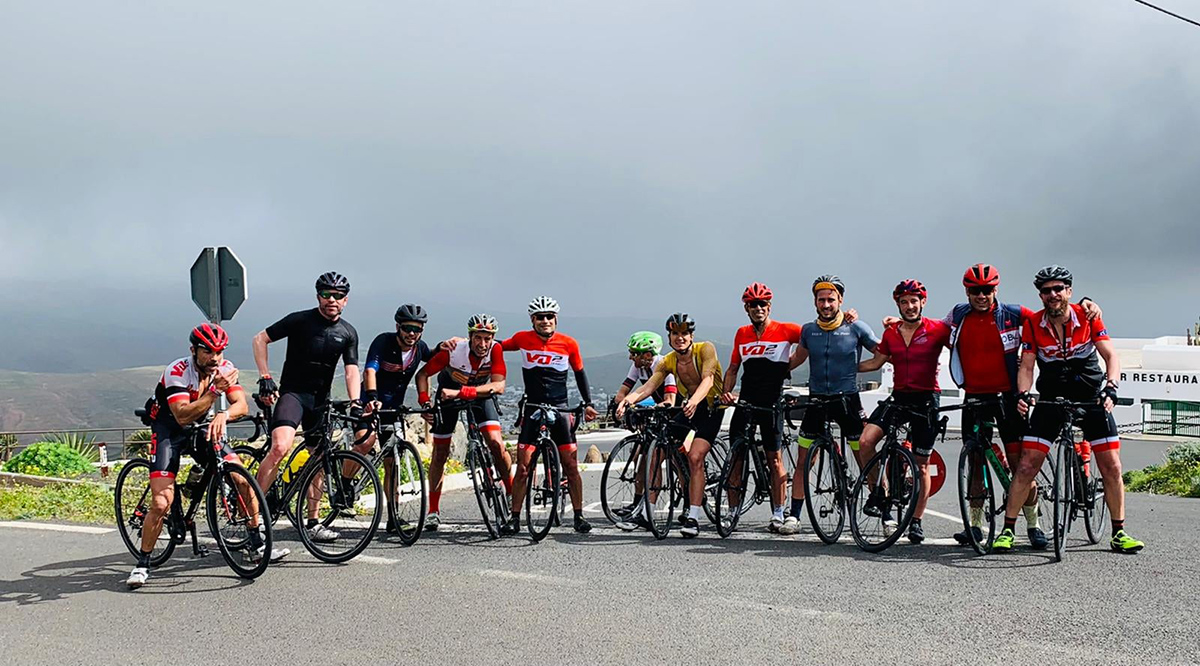 Are you coming to cycle around Lanzarote with us?
Remember that, if you come to
Lanzarote for holidays
, we can organize the most amazing and safe excursions that you can experience between volcanoes and along the roads of the island, discover the island of Lanzarote in a very original way.
Don't hesitate to plan your getaway in Lanzarote on one of our rental bikes, we will adjust it to your needs.
All the rental material we use is disinfected after each use, in our shops you can find the necessary material to go out and pedal along the different routes that Lanzarote offers.
We offer a wide variety of bikes, from family bikes to high-end mountain and road bikes.
Remember, we take our road bikes wherever you indicate us
, so that you don't waste time looking for a place to
rent a bike
and you can save it for your
cycling trips around Lanzarote
.
Contact us
, and we will put at your disposal the best team and the ideal material so that you can enjoy your stay on the island.
21 years of experience in the world of cycling are our guarantee.